Delivery of quality continues
urban alternatives, morrison & breytenbach architects, and Merlin Enterprises, building contractor, delivered work of the highest quality at viridian 301 Murray Street, Hobart.
The overall quality of design is self evident followed through in delivery by meticulous attention to detail and the standard of construction.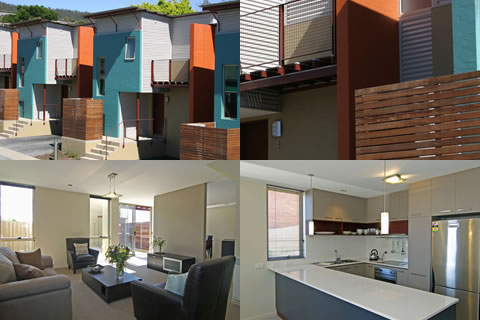 Completion date
The overall scheme was completed in 2008.
Investors achieved immediate occupation and strong rental returns.
Home owners are enjoying the benefits of their beautiful homes and viridian's excellent location at 301 Murray Street, Hobart.